| | |
| --- | --- |
| | It is said that there are only two buildings left in Worthing of truly national importance. One is the Archbishop's Palace in Tarring, which dates back to medieval times, and the other is Castle Goring on the outskirts of town.With the trees barren of leaves, motorists on the A27 catch a fascinating glimpse of the historic folly as they drive past. And it is quite a sight, with the north facing side dominated by tall towers topped with battlements. |
| | |
| --- | --- |
| The southern facade was designed by Biage Rebecca, is said to be based on the design of a roman villa, and looks out over sheep grazing in fields and woodland. The Gothic north side was inspired by parts of Arundel Castle. | |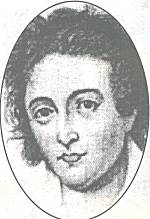 Building started in 1790 as the family home of 18th century poet Percy Bysshe Shelley (1792-1822). Shelley drowned off Italy after a controversial life. Shelley was born at Field Place, near Horsham, the son of a wealthy MP. After being educated at Eton and Oxford, he was expected to go into politics.But Shelley, an impulsive character, today renowned for his poetry, caused uproar when he eloped to Scotland with Harriet Westbrook, the 16-year-old daughter of a coffee house keeper.
| | |
| --- | --- |
| | In between the scandals that dogged his life, Shelley wrote a series of radical, establishment-shaking books, several of which were published in Worthing. There is a plaque recording this fact on on facade of a solicitors' office above the Warwick pub in Warwick Street. |
In 1815, after 25 years the Castle was still not complete; the cost so far was £90,000. It was inherited by Sir Timothy Shelley who did not like it and preferred to live at Warnham, near Horsham. He was MP for Shoreham until 1818. It lay empty until 1825 when Captain George Petchell RN took it on a repairing lease for which he paid £20. At that time it was known as 'Rat Castle' because of its neglected condition.

(From History and Antiquities of the County of Sussex Horsfield 1834)

'Castle Goring, built on an elevated site in the northern division of this parish [i.e. Goring], is of considerable size and singular style of architecture, combining the Gothic and the Grecian in distinct fronts. It was erected by the late Sir Bysshe Shelley Bart. And is now the property of his son Sir Timothy Shelley' .. 'Ithe mansion is a noble one, containing many handsome apartments. The south front is of Palladian architecture, with an elevation of considerable beauty, greatly resembling a villa in the vicinity of Rome. The north front is a modern Gothic structure; the architecture very correctly preserved. The north-east aspect presents a pile of building resembling, in a considerable degree, Arundel Castle. High Down Hill is partly within the demesnes attached to this capital mansion ; and the woodland scenery around it is in the highest degree pleasing.'

George Pechell was appointed Rear Admiral, Knight, and MP for Brighton and bought the property in 1845 for £11,250. His coat of arms hangs in St Mary's Church. The property passed to the knighted family of Burell and then to the Somerset family who still own it.
| | |
| --- | --- |
| | The folly is currently used as a language school, and visitors are not encouraged, with a large PRIVATE sign on the entrance road. The East wing has been converted into a flat and on the West side is the garage for a coach business. There are plans to build 800 homes in the beautiful countryside, almost on the doorstep of this architectural jem. |
| | |
| --- | --- |
| | The casual observer will note a number of broken windows. English Heritage has raised concerns about the condition of the 18th century structure. Castle Goring is a Grade I listed building is on the organisation's 'at risk' register, sparking concern among local conservationists about its future. Internally and externally it is in need of dire repair. The glass dome in the centre all needs replacing as it is destroying the one time impressive sweeping staircase through many severe leaks. |
One time borough conservation officer David Frost tried for some time to get a closer look at the property. He said: "It is the most amazing building architecturally. I have never seen anything like it anywhere else. David Elleray, chairman of the Worthing Society conservation group said: "It is a very important building and steps should be taken to preserve it."